BEDROCK is the LARGEST SURFACE PREPARATION RENTAL COMPANY IN THE NEW ENGLAND AREA!!!
Bedrock also has Concrete Preparation Equipment, Planetary Grinders, and Vacuums for Rent in Rhode Island, Massachusetts, Connecticut, Maine, New Hampshire, and Vermont and New York!
Call or email Matt @ (cell)774-991-2658 (email)matt@bedrocksupplies.com for more info.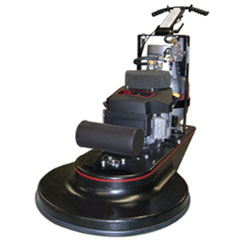 RENTAL PRICING BELOW!
WEEKEND RATE (SAT&SUN) IS 1.5 DAYS. Delivery/Pick-up's are available for additional charges. Call for more info.
| | | | |
| --- | --- | --- | --- |
| Equipment | Daily | Weekly | Monthly |
| 32" Lavina or Husq Planetary Grinder 3Phase 240v 60AMP 965lbs | $600 | $2400 | $7200 |
| 100 ft 8/4 480volt Pigtail Extension | $50 | $200 | $600 |
| 25" Lavina Planetary Grinder Single Phase 220v 30AMP 10HP 550lbs | $450 | $1800 | $5640 |
| 20" Lavina Planetary Grinder Single Phase 220v 30AMP 7.5HP 350lbs | $325 | $1300 | $3900 |
| 100 ft 10/3 220volt Pigtail Extension | $25 | $100 | $300 |
| 20" Lavina PROPANE Planetary Grinder 645lbs | $500 | $2000 | $6000 |
| 5" Bosch Crack Chaser 110v | $40 | $160 | $480 |
| 7" Metabo Hand Grinder 110v | $50 | $200 | $600 |
| Vacuum: Ermator S36 Vac System, 110v 20AMP | $95 | $380 | $1140 |
| Vacuum: Ermator T7500 Vac System, 240v 60AMP | $195 | $780 | $2340 |
| 100 ft 8/4 480volt Pigtail Extension | $50 | $200 | $600 |
| 20" Burnisher 110v (Includes 800#grit Diamond Burnish Pad) | $135 | $540 | $1620 |
| 27" Hawk Propane High-Speed Burnisher (Includes 8000#grit DiamondPad) | $190 | $760 | $2280 |
| 20" Auto-scrubber Knobles SpeedScrub 2001HD (Includes red scrub pad) | $150 | $600 | $1800 |
| 9" Gorilla Saw 110v | $125 | $500 | $1500 |
| 4.5" Decorative Crack Chasing Saw 110v | $70 | $280 | $840 |
| 18" Husqvarna PG450 Grinder 110v 20AMP 240lbs | $250 | $1000 | $3000 |
| Tractor backhoe | $1200 | ---- | ---- |
| Generator 9000KW | $50 | ---- | ---- |
| Air Scrubber; 110v | $50 | $200 | $550 |
| Husqvarna K770 14" concrete Cut-Off Saw | $85 | $340 | $1020 |
| | | | |
| | | | |
| | | | |